Monthly Specials
Dr. Carreon has been performing Liposuction since 2005, all under local anesthesia, over 12 years of experience! Dr. Carreon has performed over 3,000 Liposuction procedures.
AAAHC Accredited Medical Facility (www.aaahc.org)
LCS's wants to shower you with Specials!
From Facial Rejuvenaton to Body Contouring to Botox!
Check out this months specials at LCS Medical Spa
April Specials bring Smiles!
Read on to learn all about this month's specials or give us a call at 830-483-8534!

Note: Unintentional typing errors, omissions, errors regarding all pricings, availability, and specifications, etc… of products and services are subject to change without notice.
We strive to provide the most complete and accurate information on all services and products; unfortunately, everyone makes mistakes.
We cannot be held responsible for price changes, typos or omissions and unintentional errors, and we reserve the right to correct any errors.
We are not obligated to honor incorrect prices, please call for accuracy and confirmation.
Please always call for pricing, availability and details of all our services and products. Thank you for your understanding.
FINANCING AVAILABLE: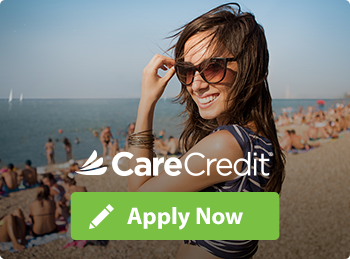 **People come in all shapes and sizes, so in some instances, it may not be possible to provide the stated special prices. Price may vary. No specials can be combined. You will have to be a good candidate and approved for surgery and can be declined for any reason by Dr. Melanie Carreon, after a consultation.  Please call Mary or Priscilla for procedure details, misc. fees and pricing on regular and specials on all services, or call for complimentary consultation and meet with Dr. Melanie Carreon. Please note that all listed pricing specials are starting prices and for informational purposes only, and do not represent a fee quote for your particular case. Fees are not guaranteed until a consultation with Dr. Melanie Carreon has been completed and are subject to change at any time. Specific procedure fees may be secured by scheduling a procedure date with a deposit or full payment depending on procedure date and date limitations on specials, call for details. Call TODAY (830) 379-9266! OUT-OF-TOWN-PATIENTS, please call for consultation and procedure convenience information. To find out more about our unadvertised specials, please call. Our specials are subject to change at "any time", additional discount "may" be given for "limited time only", please call for details. Thank you.
Payments: We take most major credit cards, cash, care credit, or cashier's check. No personal checks, in some cases we allow personal checks, but we don't provide any services or product purchases until the personal check clears. Please call for any questions regarding payments. Thank you.