Traditional liposuction is one of the most frequently performed plastic surgery procedures in the United States. This surgical procedure removes fat from specific parts of the body through various techniques. Traditionally, liposuction is performed using a cannula (narrow tube), which suctions out fat to give patients a slimmer, more attractive physique. Dr. Melanie Carreon has been performing tumescent liposuction since 2005, and has provided many patients with the results that they desire.FINANCING AVAILABLE: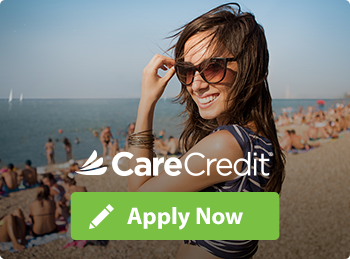 Candidates
The most ideal candidates for liposuction are in good overall health and maintain a healthy lifestyle. Candidates should have good skin elasticity and be close to their ideal body weight. As with any surgery, patients should have realistic expectations about the procedure and seek liposuction only if they have areas that are unresponsive to diet and exercise.
Liposuction should not be seen as a form of weight loss surgery nor to treat skin imperfections such as cellulite.
There are many areas of the body that liposuction can be performed on, including:
Neck/Chin
Abdomen
Pubic
Arms
Thighs
Chest
Buttocks
Back
Legs
Procedure
There are numerous techniques available for patients who seek liposuction. During a consultation, Dr. Carreon will help you decide which method will be best for you.
Traditional Liposuction
Also known as "suction-assisted liposuction (SAL)," this technique is performed by making tiny incisions in the targeted area(s), where a cannula is then inserted to break up and suction out fatty tissue, often under general anesthesia. After the desired amount of fat has been removed, the incisions are closed and dressed with bandages.
Tumescent Liposuction
$995 per tummy price starting price, call for details. Also known with the use of "power-assisted liposuction (PAL)," this method is used by Dr. Melanie Carreon since 2005 and involves the injection of a local anesthetic with a saline solution to help make fat removal easier and less painful. This solution temporarily shrinks capillaries and swells fat cells that are then removed using the traditional liposuction technique, but with local anesthesia and power-assisted liposuction technique.
SmartLipo Triplex
SmartLipo Triplex  $995 per tummy site starting price gets rid of fat through triple laser lipolysis, which utilizes wavelengths to literally melt fat cells and help tighten the skin. Although patients may feel some discomfort, there is little downtime associated with this procedure under local anesthesia. Call for details in limited time pricing.
Body Jet
Also known as "water-jet assisted liposuction (WAL)," this method is different from other liposuction techniques because a water solution is injected through the incisions before the fat is suctioned out. The water-spray device is used to dislodge and break down fatty deposits for easy removal. It often involves less recovery time because there is less pain and swelling associated with this procedure. In some cases, the appearance of cellulite can also be reduced.
Results
The final results may not be seen immediately after surgery depending on which technique is performed, but the effects will become more apparent in the coming days as swelling subsides. A compression garment may be worn in order to reduce swelling and to prevent sagging skin. Many patients are able to return to work and their daily routines in about a week, or sooner. However, strenuous activity and exercise should not be resumed until a few weeks after the procedure.
At LCS Medical Spa, all liposuction procedures are done on an outpatient basis. Our practice is accredited through the Accreditation Association for Ambulatory Health Care (AAAHC). This ensures that each patient is cared for with the highest standards in safety and effectiveness.
To schedule a consultation with our Texas Liposuction Provider, please call (830) 379-9266 today. Dr. Carreon looks forward to meeting you and discussing your options for liposuction at our only location in Seguin, TX, near Austin, Houston, and San Antonio, Dallas TX. Dr. Melanie Carreon has been performing Tumescent Liposuction since 2005, with over 3,000 Liposuction procedures, experience matters.