Pricing
Why Choose Laser Cosmetic Solutions
Dr. Carreon has been performing Liposuction since 2005, all under local anesthesia, over 10 years of experience! Dr. Carreon has performed over 2,000 Smartlipo procedures using Smartlipo laser liposuction
Dr. Carreon offers $895 starting price per tummy site with 3 sites minimum (upper abdomen, lower abdomen, and 1 adjacent site), call for details, limited time only.
AAAHC Accredited Medical Facility (www.aaahc.org)
Seguin, TX – January 2011 – Laser Cosmetic Solutions Medical Spa has achieved accreditation by the Accreditation Association for Ambulatory Health Care (AAAHC/Accreditation Association). Accreditation distinguishes this surgical center from many other outpatient surgical facilities by providing a safe work environment and the highest quality of care to patients. Please visit
www.AAAHC.org
and
www.DoctorCarreon.com
October 2016 SPECIALS:
Seguin, TX – January 2011 – Laser Cosmetic Solutions Medical Spa has achieved accreditation by the Accreditation Association for Ambulatory Health Care (AAAHC/Accreditation Association). Accreditation distinguishes this surgical center from many other outpatient surgical facilities by providing a safe work environment and the highest quality of care to patients. Please visit
www.AAAHC.org
and
www.DoctorCarreon.com
BODY CONTOURING:
SmartLipo Triplex (LaserBodySculpting) & Tumescent Liposuction combined:
**$895 per Tummy site for 3 sites minimum (upper abdomen, lower abdomen, and 1 adjacent site). Call for details.
**starting price, call for details (830) 379-9266, open Saturdays. We try our best to provide reasonable pricing for our out-of-town patients, and in some cases, we may be able to give additional discounts for limited time only, please call for details.
COOLSCULPTING pricing quote too high, please call us.
Laser Treatments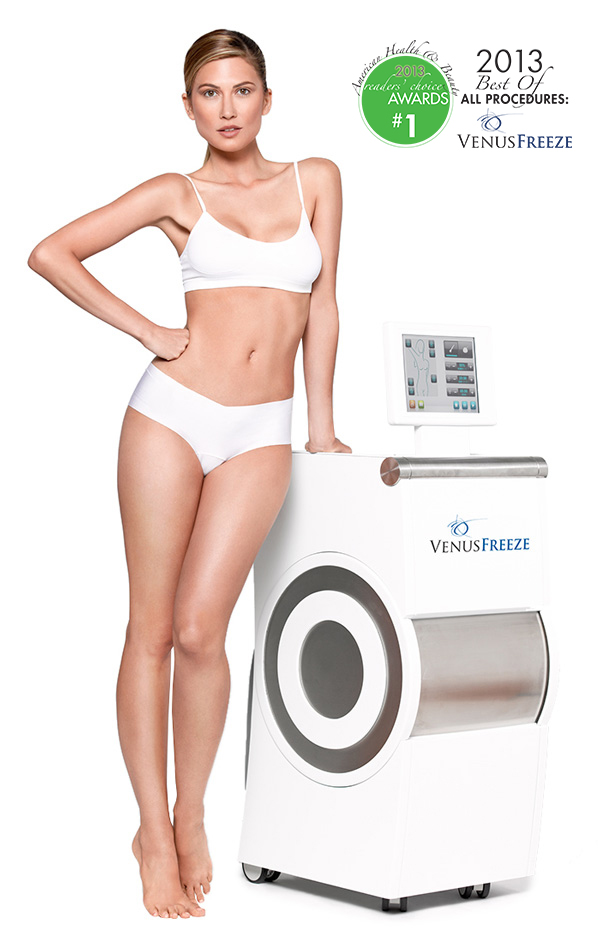 VENUS FREEZE-Skin Tightening call for pricing
VENUS FREEZE – Introducing our newest non-surgical and non-invasive Skin Tightening (face, neck & body) RF technology!
VENUS FREEZE–Skin Tightening (face, neck & body) and reducing the appearance of wrinkles, cellulite improvement, learn details on http://www.venustreatments.com/venus-freeze/
What is Venus Freeze™?
The Venus Freeze is a revolutionary treatment which is effective in circumference reduction, improving cellulite, skin tightening and reducing the appearance of wrinkles. Venus Freeze uses pulsed magnetic fields, which provide you with the added benefits of increased oxygen, nutrients and blood to the skin – giving it an immediate and long lasting glow. Venus Freeze technology is to provide you with a safe, pleasant, and pain-free experience in treatments for the face and body including arms, abdomen, thighs, buttocks, neck and face. Call for details!
Center for Medical Weight Loss
CMWL: Center for Medical Weight Loss
**People come in all shapes and sizes, so in some instances, it may not be possible to provide the stated special prices. Price may vary. No specials can be combined. You will have to be a good candidate and approved for surgery and can be declined for any reason by Dr. Melanie Carreon, after a consultation. Tumescent Liposuction with SmartLipo Triplex Tummy starting special price of $895 per site, minimum of 3 sites (upper abdomen, or lower abdomen, or pubic and 1 adjacent site). Please call Mary or Priscilla for procedure details, misc. fees and pricing on regular and specials on all services, or call for complimentary consultation and meet with Dr. Melanie Carreon. Please note that all listed pricing specials are starting prices and for informational purposes only, and do not represent a fee quote for your particular case. Fees are not guaranteed until a consultation with Dr. Melanie Carreon has been completed and are subject to change at any time. Specific procedure fees may be secured by scheduling a procedure date with a deposit or full payment depending on procedure date and date limitations on specials, call for details. Call TODAY (830) 379-9266! OUT-OF-TOWN-PATIENTS, please call for consultation and procedure convenience information. To find out more about our unadvertised specials, please call. Our specials are subject to change at "any time", additional discount "may" be given for "limited time only", please call for details. Open Saturdays! Thank you.
Payments: We take most major credit cards, cash, care credit, or cashier's check. No personal checks, in some cases we allow personal checks, but we don't provide any services or product purchases until the personal check clears. Please call for any questions regarding payments. Thank you.