Liposuction Procedure Before & After Photos of Clients Aging 30-39 at LCS Medical Spa
We love our happy Liposuction clients from San Antonio! Our client got this procedure for her bra rolls, waist, and upper and lower abdomen fats and loved the results she got after the procedure.
PATIENT
Age: 30 – 39
Gender: Female
Ethnicity: White
Height: Undisclosed
Weight: Undisclosed
PROFILE
Dr. Melanie Carreon
Medical Director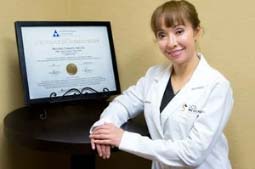 PROCEDURE DETAILS
Patient was seen for Liposuction combined with Smart Triplex by Dr. Melanie Carreon, Upper/Lower abdomen, bra rolls and waist.
Smart Liposuction Triplex