Liposuction Procedure Client at LCS MedSpa in Seguin, TX
Our San Antonio client was thrilled with liposuction procedure done by Dr. Melanie Carreon!
PATIENT
Age: 30 – 39
Gender: Female
Ethnicity: Black
Height: 5' 6" – 6' 0"
Weight: 200 – 249 lbs
PROFILE
Dr. Melanie Carreon
Medical Director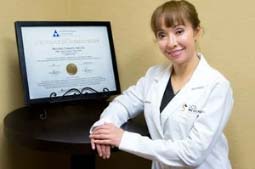 PROCEDURE DETAILS
Patient was seen for Liposuction combined with Smart Triplex by Dr. Melanie Carreon for her inner thighs and inner knee pads, and is loving the way her jeans fit her thighs. She lost a total of 10 inches and 16.5 pounds!!
Smartlipo Triplex