Before & After Photos of Liposuction Client Aging Between 30-39
Our San Antonio client loves her new hourglass figure thanks to liposuction!
PATIENT
Age: 30 – 39
Gender: Female
Ethnicity: Hispanic
Height: 5' 0" – 5' 5"
Weight: 150 – 199 lbs
PROFILE
Dr. Melanie Carreon
Medical Director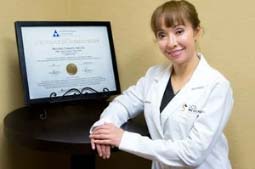 PROCEDURE DETAILS
Patient was seen for liposuction combined with Smartlipo Triplex by Dr. Melanie Carreon for her upper and lower abdomen, bra rolls and waist. Patient lost over 9 inches in her abdominal area!
Smart Liposuction Triplex