Liposuction Client Before & After Photos in Seguin, TX
Our San Antonio client gets impressive results with tummy liposuction!
PATIENT
Age: 30 – 39
Gender: Female
Ethnicity: Hispanic
Height: 5' 0" – 5' 5"
Weight: 150 – 199 lbs
PROFILE
Dr. Melanie Carreon
Medical Director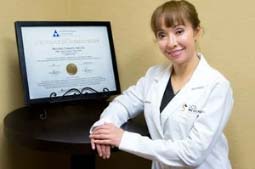 PROCEDURE DETAILS
Patient chose to target only 3 areas (upper and lower abdomen and pubic area) with Smartlipo Triplex by Dr. Melanie Carreon and had great results! She lost a total of over 6 inches in the areas!
Smart Liposuction Triplex