Liposuction Clients Before & After Photos at LCS MedSpa in Seguin, TX
Liposuction is for men also! Our New Braunfels client loves his trimmed waistline!
PATIENT
Age: 30 – 39
Gender: Male
Ethnicity: Hispanic
Height: 5' 6" – 6' 0"
Weight: Over 250 lbs
PROFILE
Dr. Melanie Carreon
Medical Director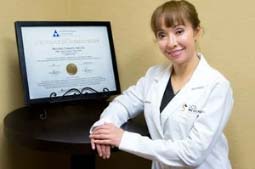 PROCEDURE DETAILS
Patient was seen for Liposuction combined with Smart Triplex by Dr. Melanie Carreon, of the upper and lower abdomen, pubic and love handles losing 13.5 inches overall!
Smart Liposuction Triplex