Liposuction Provider in San Antonio, TX
Liposuction is a cosmetic procedure that can improve certain areas of the body by removing unwanted fat, and can yield transformative results by targeting stubborn pockets of fat. At the LCS Medspa, Dr. Melanie Carreon, M.D., has been in medical practice for over 22 years, and has performed over 5,000 liposuction procedures. Liposuction is a surgical procedure that uses a suction technique to remove excessive fat from specific areas of the body, such as the abdomen, hips, thighs, buttocks, arms or neck. Liposuction also shapes these areas. Other names for liposuction include lipoplasty and body contouring. Patients from San Antonio TX benefit by easily visiting our medical office. For more information, please contact us or request an appointment online.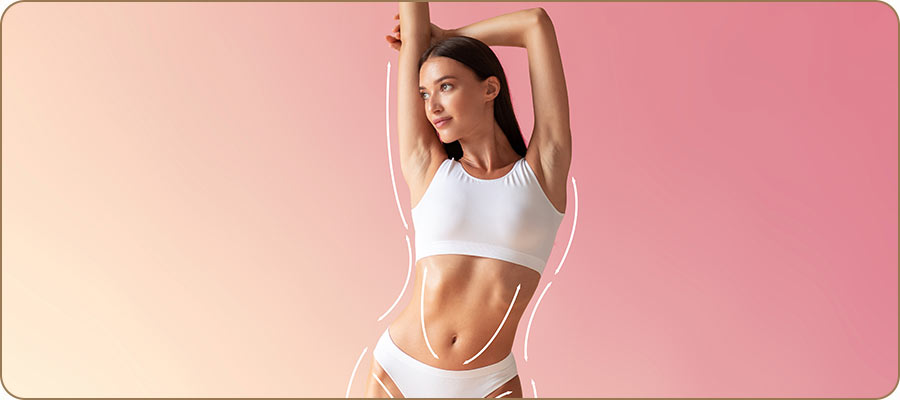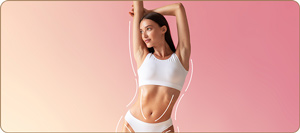 Table of Contents:
What is liposuction?
What liposuction can treat?
Who is an ideal candidate for liposuction?
Why should I get liposuction?
What Can I Expect Before and After Treatment?
What is liposuction?

The purpose of liposuction is to eliminate fat that you cannot lose through diet or exercise.

This procedure can improve the shape of your hips, belly, thighs, buttocks, back, arms, under the chin, or face. Liposuction can also be combined with other plastic surgery procedures, including facelifts, breast reductions, and tummy tucks with other plastic surgery places. At LCS, we only do Liposuction for over 17 years.
What liposuction can treat?

There are no physical health benefits associated with liposuction, rather it is used primarily to enhance appearances. The majority of people would probably achieve similar results by adopting a healthy lifestyle, including a balanced diet, regular exercise, and adequate sleep.

When lifestyle changes have not achieved the desired results, liposuction may be recommended. Using it can help treat fat deposits that are resistant to diet and exercise. The size and volume of fat cells increase as an individual gains weight. The number of fat cells in isolated areas can be reduced through liposuction. The best candidates for liposuction are those with good skin tone and elasticity, whose skin can contour itself to a new shape. The procedure may leave loose-looking skin in areas where elasticity is lacking in the skin.

Liposuction can be used to treat stubborn fat pockets in various areas of the body including the abdomen, buttocks, back, chest, hips, upper arms, the area under the chin, and many more.
Who is an ideal candidate for liposuction?

Candidates for liposuction should be in good health. Rather than losing weight, the procedure aims to remove localized, disproportionate fat deposits. A healthy diet or regular exercise won't get rid of these deposits.

Determine whether the fat deposits are superficial or structural, such as intra-abdominal fat or abdominal muscles. The best candidate for liposuction is a localized, superficial deposit.

A patient's age doesn't typically matter – it's his or her physical and mental health that matters. Surgery can be successfully performed on candidates in good health. Liposuction is an excellent alternative for those who want to get rid of localized fat deposits but don't know what liposuction can do.

In order to achieve the best results with liposuction, it is important to have a reasonably good skin tone (elasticity). It is common for skin tone to decrease as one ages. It can also occur after massive weight loss or during pregnancy.
Why should I get liposuction?

Aesthetic reasons are the most common reason for liposuction. It is true that successful surgery results in better proportions and enhanced body contours. It is often beneficial to have a slimmer shape in order to feel more confident and have a better body image. It is necessary for people to feel comfortable in their own skin if they want to be happy.
What Can I Expect Before and After Treatment?

An evaluation by a medical professional is essential before liposuction is performed. A medical assessment will determine if your body is capable of handling cosmetic surgery. During your consultation, discuss all of your medications and supplements with your surgeon. The medications you can take safely will be determined by your doctor. If you have any questions about your procedure, you can ask your doctor during your consultation. The techniques used, the recovery, and whether or not this is a good procedure for you will be discussed with your doctor.

It is normal to experience mild discomfort after the procedure, as well as bruising, redness, and swelling. It may be possible to ease the discomfort with prescribed medications. It will be recommended that you wear a compression garment to reduce swelling and promote healing. After the first week, swelling usually starts to go down, but compression garments should be worn as directed. Within a few days, you should feel comfortable enough to return to work after some swelling lasts for up to six weeks. Some liposuction results may be visible early but full results should appear within a few months.

Liposuction is available at LCS MedSpa. We serve clients from Seguin TX, San Antonio TX, Marion TX, Santa Clara TX, New Braunfels TX, San Marcos TX, Austin TX, Houston TX, Kingsbury TX, McQueeney TX, New Berlin TX, and Zuehl TX.
$895 per tummy site starting price, call for details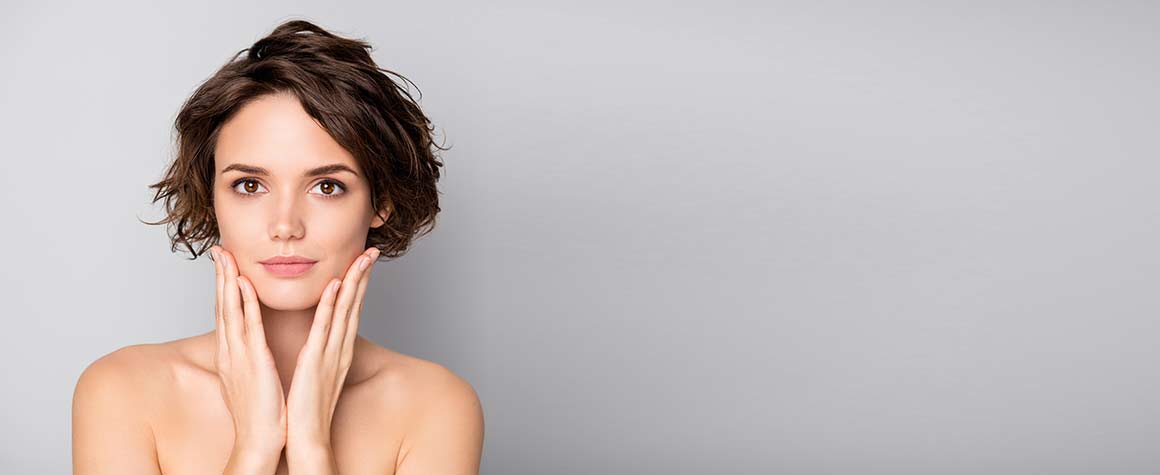 Additional Services You May Like