Before & After Photos of Medical Weight Loss Clients at LCS Medical Spa in Seguin, TX
Our Seguin client successfully loses 36 pounds with supervised medical weight loss program!
PATIENT
Age: 18 – 29
Gender: Female
Ethnicity: Hispanic
Height: Under 5' 0"
Weight: 150 – 199 lbs
PROCEDURE
Center for Medical Weight Loss
PROFILE
Dr. Melanie Carreon
Medical Director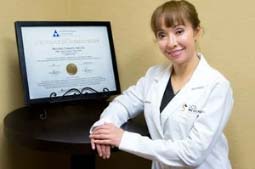 PROCEDURE DETAILS
Patient followed The Center for Medical Weight Loss appetite suppressant program and lost 36 pounds in 12 weeks! Patient not only feels better in her clothes but is also healthier!
Center for Medical Weight Loss